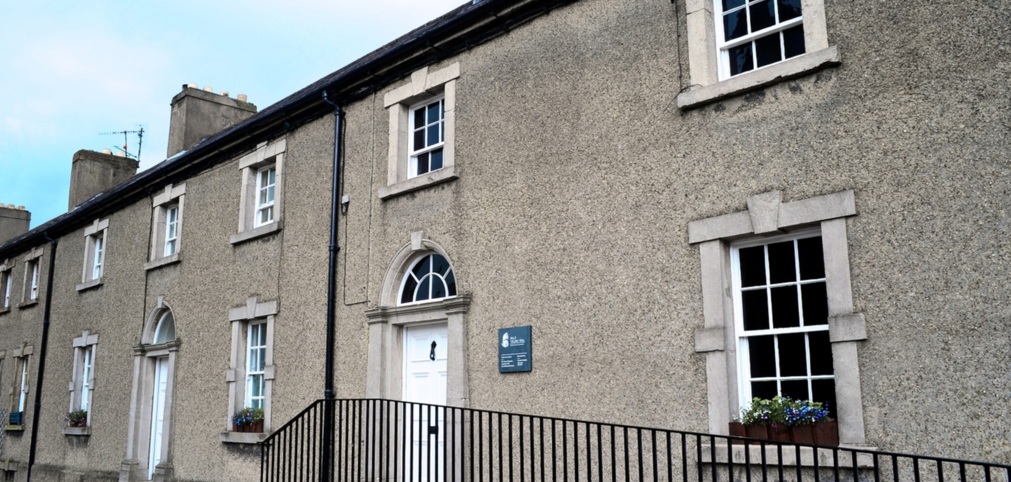 No 5 is a short walk from the Library, opposite St Patrick's Cathedral.  From the outside No 5 looks no different from the houses on either side. However, its small hallway opens into two beautiful, octagonal rooms with vaulted ceilings.
Archbishop Robinson built No 5 as the Registry to hold Church of Ireland and civil records.  In 2011 the Library restored No 5 to exhibit examples of the Library's collections, such as Roman and Medieval coins, Neolithic stone tools, Bronze Age weapons, Irish hand bells and eighteenth century fine art.
Rare survivals of eighteenth century fine art include James Tassie's 'gems' from the 1770s. Tassie reproduced classical figures in a hard-setting sulphur paste. Collectors of his 'gems' included Russia's Catherine the Great, while Louis XIV of France commissioned medals to commemorate his reign. You can see some very rare casts of these medals, made in about 1690 from originals in the Paris mint. In addition, a number of Hogarth's satirical engravings from the Library's internationally important print collection are on display.
Save
Save
Save
Save
Save
Save
Save